1. This philosophy professor who was philosophically so over teaching.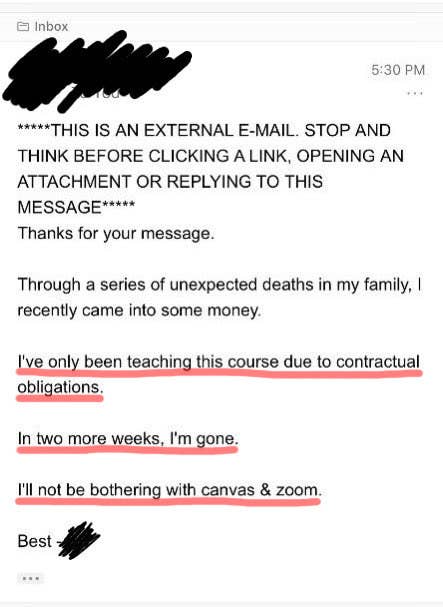 2. This professor who put things in perspective.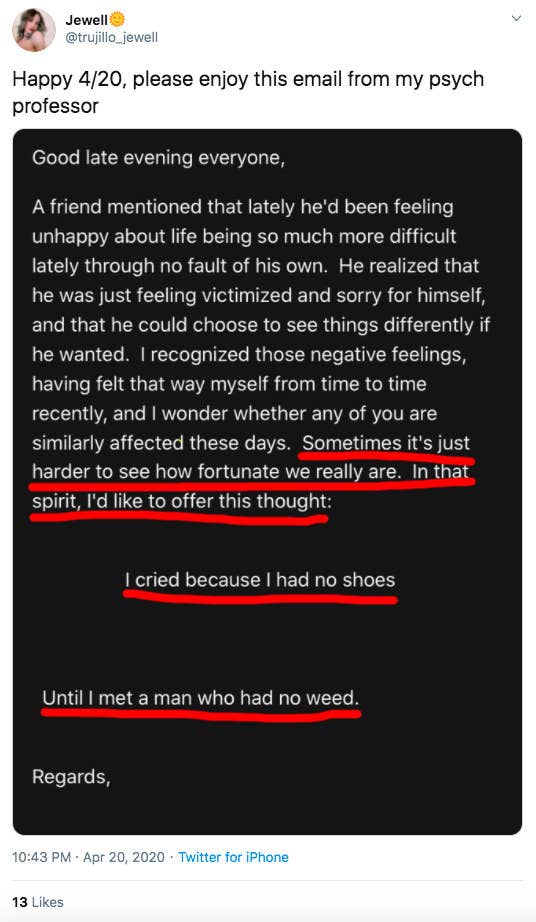 3. And this professor who's a confirmed devil's lettuce aficionado.
4. This professor who opted to play Animal Crossing instead of posting notes online.
5. And this professor who has absolutely no idea what Animal Crossing is.
Twitter: @chickpeamcb / Via Twitter: @https://twitter.com//status/1249977296804548608
6. This student who was perhaps a little too honest about her wakeup time.
7. This professor who responded to a student SIX whole years later.
8. This student who asked a very important question.
9. This professor who's at their breaking point.
10. This professor who emailed about gay Teletubbies, and honestly, I'm dying to know more.
11. This professor who made quite the quarantine promise.
12. This professor who was very down with coronavirus slang.
13. And this professor whose response was far from professorial.
14. And finally, this professor who's of the more old-school variety.